This is our story
---
Changing the world through embroidery!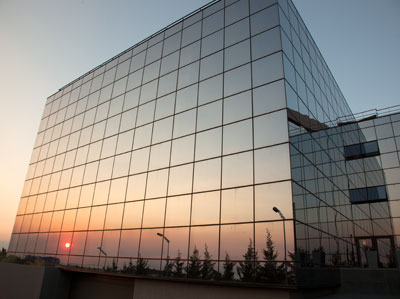 We started with a dream: to influence the future of embroidery. We endured the difficulties of the embroidery creation process when only a handful of embroidery applications existed at a time when even the simplest tasks should be made manually, with a lot of effort. We knew that this should change and we envisioned making the life of every embroiderer easier. We wanted to lead the evolution of embroidery software and create a complete, robust, scalable and easy-to-use application that anyone could use even with no advanced knowledge. It didn't take long to build that software which was meant to be used from thousands of users around the world and change the way embroidery is made.
This is how the "Wings" software family began and developed throughout the years. The software was enthusiastically accepted by the market and quickly became known around the world for its high quality embroidery results, its short learning curve and the numerous unique features.
People were starting to realize the advantages of this new technology and every day more and more were deciding to entrust our software with the future of their embroidery business which was thus proved to be even more productive. The evolution of the embroidery software was fast and our software grew together with the needs of our customers. The fashion industry kept asking for new embroidery techniques which would give artistic creations a unique touch. We endeavored to meet their expectations and cover the need for novel and complex embroidery techniques. We even took it one step further and created tools that were meant to excite the imagination and give users the opportunity to create fashion trends with embroidery.
Now, committed to continue expanding our software variety, we enter new eras of embroidery creation by offering innovative applications which anyone can enjoy, not only for professional production but also as hobby. Embroidery software for home users has become a wonderful reality and every day more and more hobbyists get excited with the designs they are able to create and sew.
During this journey we have been having you, our customers, by our side, helping us to improve and enhance our software with features that made it even better. You have contributed important pieces in the core of our software and we thank you for this! We will continue to listen to you and meet your needs, continuing our valuable relationship.
John Doukakis,
CTO
Company
Order DRAWings 8
Share